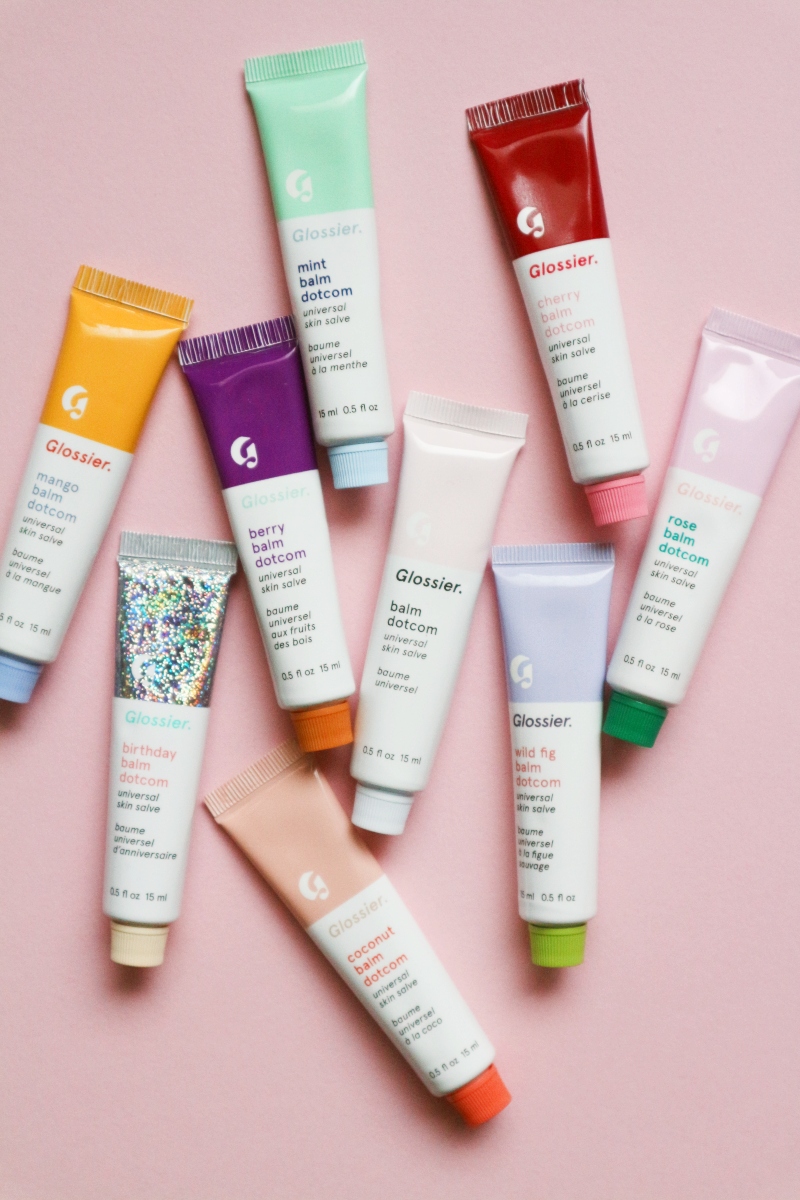 As someone with lips and skin more generally, that can get really dry and dehydrated, I've been a fan of the Glossier Balm Dotcom for a while now. But I realised that I hadn't dedicated a full blog post or review to all things Balm Dotcom yet.
And now that I've tried every Glossier Balm Dotcom that they currently have available, thanks to some seriously unreal Black Friday/Cyber Weekend deals. I thought that now was as good a time as any. I also wanted to share which one or ones are must-buys for me. As well as which ones I would probably pass on purchasing again.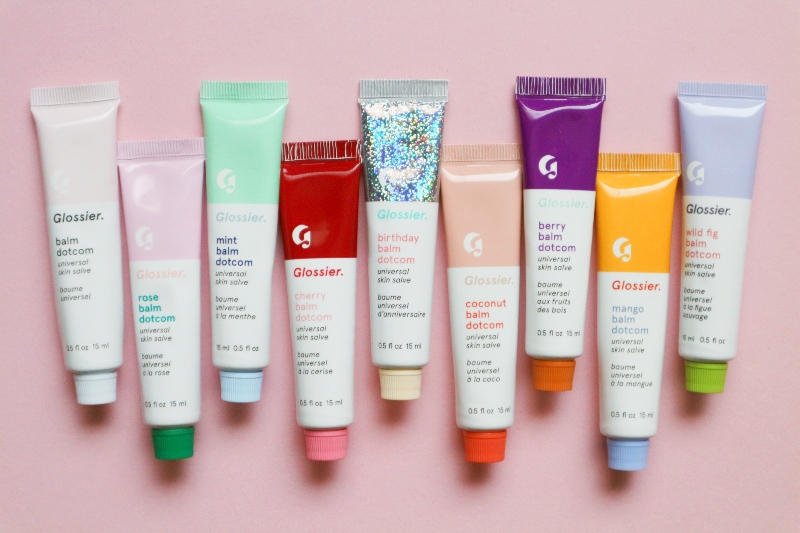 Each Balm Dotcom on its own is usually £10 each or you can buy 3 for £25. Which is a pretty good deal ordinarily. So you can imagine how excited I was to get a set of three for £18.75 on Black Friday. I may, or may not have, bought two sets of three, I was that determined to take advantage of the deal. Which is why we have today's blog post.
SHOP THE POST

But let's get into the review and my ranking of favourite to least favourite;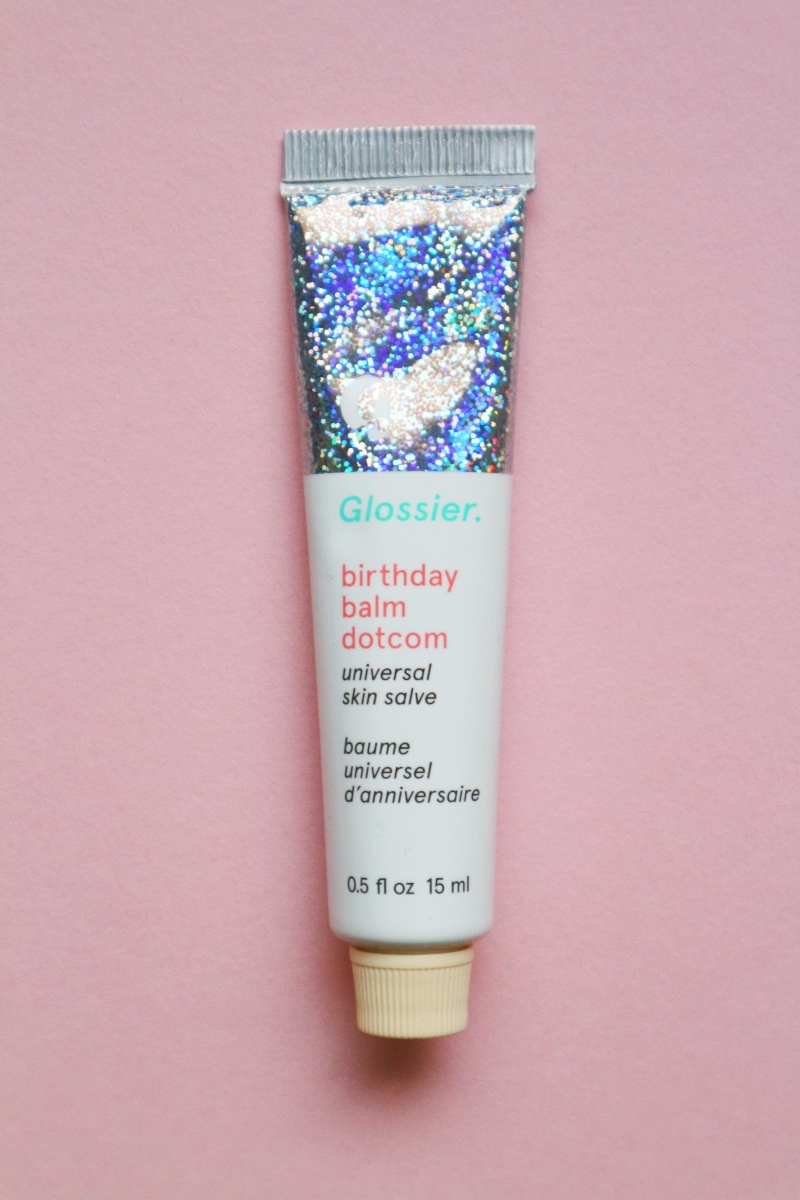 Birthday
I've got a feeling that Birthday will always be my absolute favourite Balm Dotcom. And not just because it smells like birthday cake and has a subtle shimmer to it. When I visited New York on my solo trip back in 2017 I was so excited to visit the Glossier Showroom in person. It was everything that I hoped it would be and more. As you may have seen in my Shopping At The Glossier Showroom blog post, Birthday Balm Dotcom was Glossier's latest launch when I was over there. And it immediately made its way home with me from the showroom.
If you like super sweet food-y scents, I've got a feeling that you will fall head over heels in love with the Birthday scent/flavour! This must be my third tube of Birthday. And it's one of those products that I just have to have in my life at all times.
Wild Fig
I really am kicking myself that I only bought one of these on Black Friday as I didn't fully appreciate that it was limited edition. And since a lot of other people obviously did the same, it is now sold out.
I wasn't sure what to expect from Wild Fig but my god does it smell good! Unlike mint and cherry, which most lip balm brands have in their range, I have never seen a wild fig anything in the beauty realm. Glossier's Wild Fig is fruity without being too sweet and tinted without being too much. If it wasn't for my adoration of Birthday and this one being limited edition, Wild Fig would top my list every time now.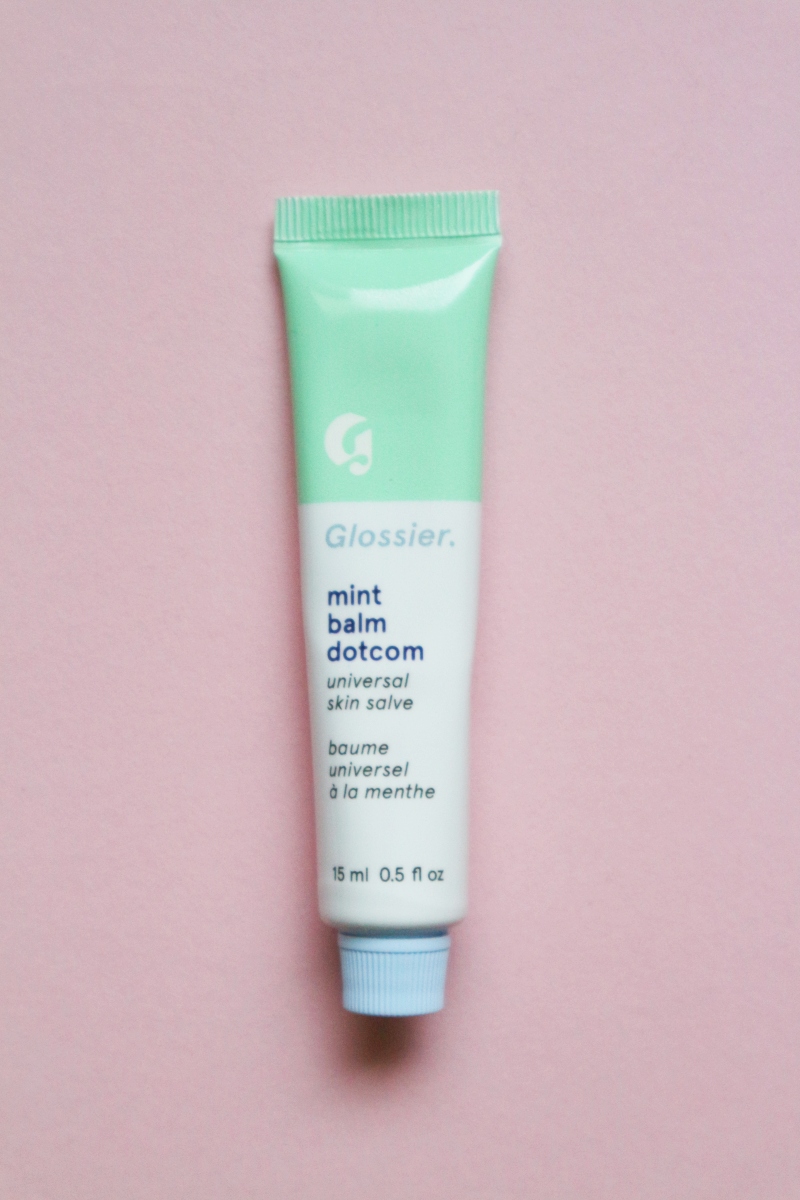 Mint
The Mint Balm Dotcom is exactly as you would expect it to be. It's cooling and fresh. And it's the one that I like to wear most in the winter months, in particular. The reason that Mint is so high on my list is all down to nostalgia though.
All the way through high school I religiously wore a mint lip gloss that I have a feeling was from FCUK at Boots. That's how far back in time I'm going. It was meant to plump your lips, which was obviously the look teenage me was going for. However, it literally stung my lips, it was that strong. But I kept wearing it anyway. Even though Mint Balm Dotcom doesn't hurt my lips in any way, like that FCUK gloss. It tastes almost identical and takes me back in time to when things were much simpler, which is often much needed.
Original
If you're not just concerned about dry or chapped lips, the Original Balm Dotcom is your best bet. You can use this on an irritated nose when you've got the cold and it's gone all red and flaky. It can even be used on dry patches of skin on your elbows, knees, etc.
Now, you could probably use some of the other Balm Dotcoms, maybe not the tinted ones, on other areas. But it doesn't get more multipurpose than the Original. It's also clear and unscented if flavour, tints and scents aren't your thing.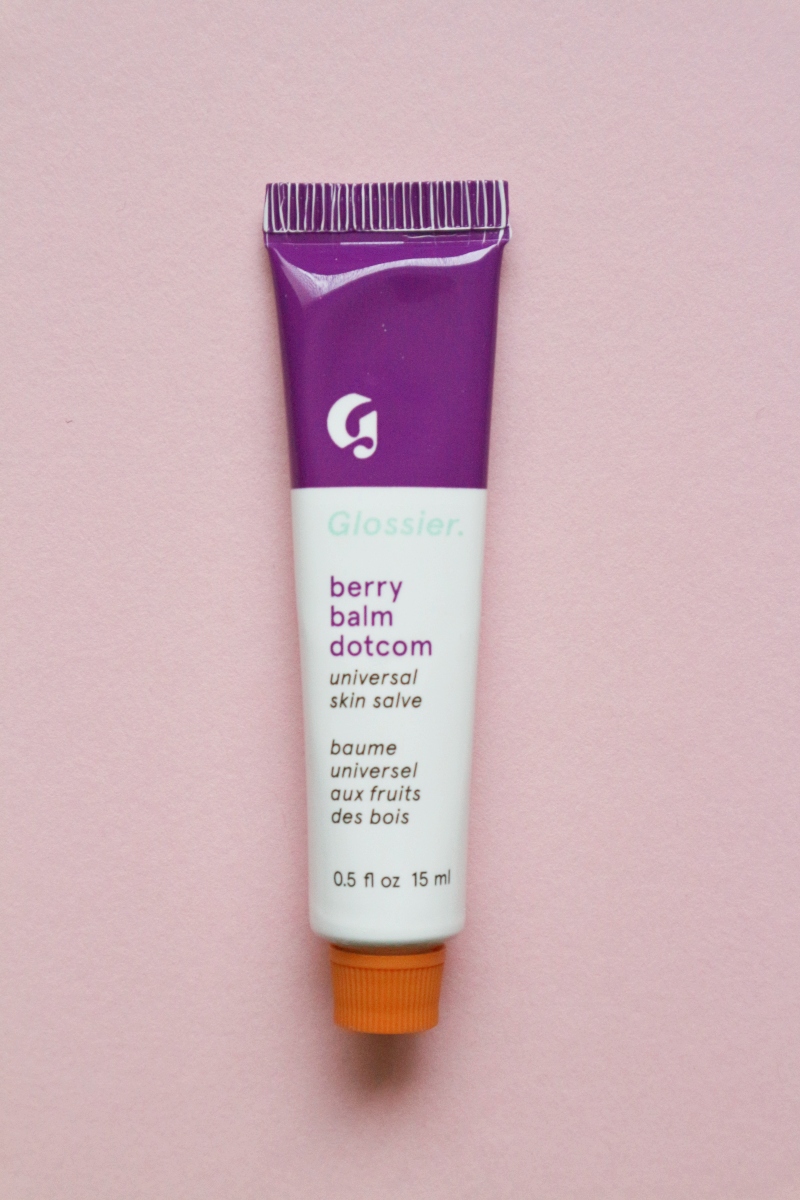 Berry
Berry is another recent addition to the Balm Dotcom range and is easily the strongest of the tinted balms in terms of pigmentation. Obviously you're not going to get a crazy amount of pigmentation with a lip balm but this adds a gorgeous purple-y hue to the lips.
I don't wear it as often as some of the others, as most of the time I'm all about looking super natural. But it is a super strong contender for one to pick up, particularly if you're going for the 3 pack. It also smells incredible!
Cherry
If I'm looking for more of a red tint to my lips, or cheeks, Cherry is the one I pick up. I'm really not confident enough to rock a seriously bold lip on a daily basis. But sometimes my lips do need a bit of colour, which is when this tube really does come in handy.
I'm not a huge fan of cherry scented products. And this does taste like that traditional artificial cherry that most of us will have encountered at some point. But I am able to look and sniff past that because of the subtle tint and healthy look this gives my lips.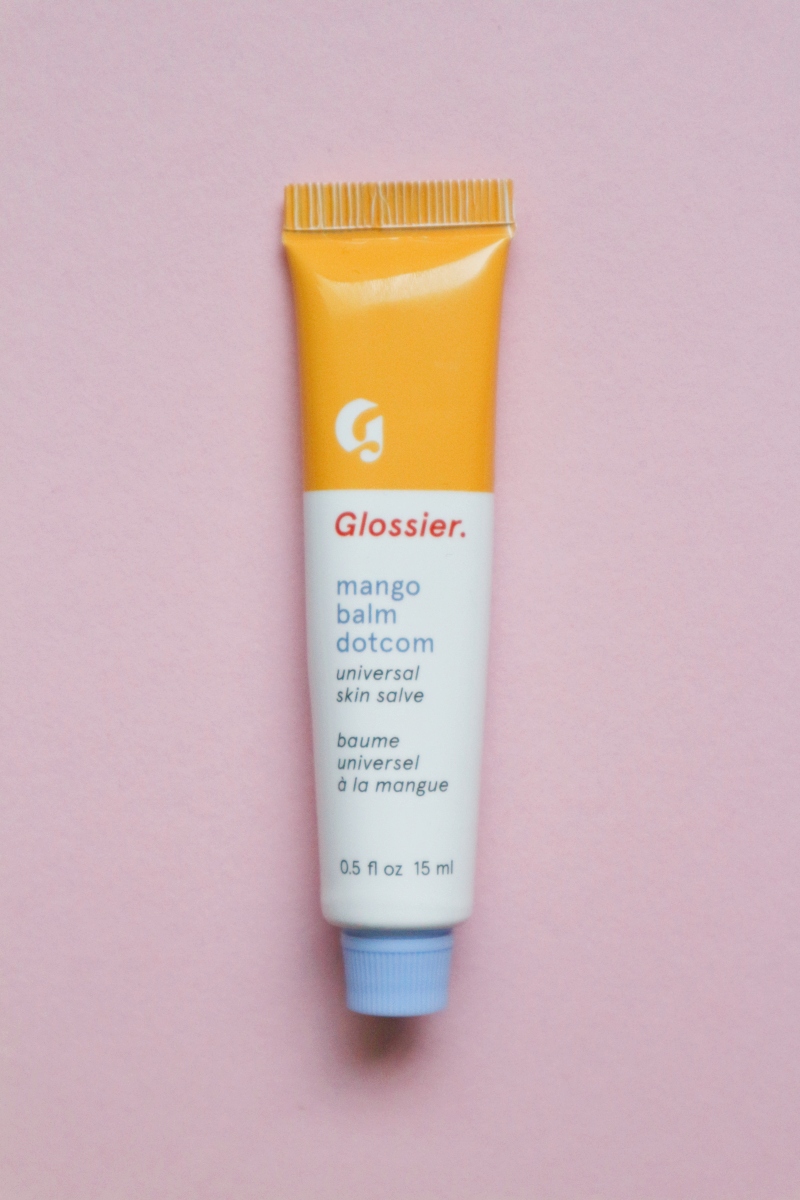 Mango
For some reason Mango just doesn't look good on me and my lips, or as good as some of the other tints/flavours. It's very summer appropriate, much like the next Balm Dotcom on my list. But I very, very rarely grativate toward it.
It does smell super sweet and fruity, much like you would expect. But there are six other ones that I would pick over this one any day.
Coconut
Now, I do love the scent of Coconut. One sniff instantly makes me think of holidays and sandy beaches. But other than that, it is rather plain. But not as plain as the Original, if that makes sense?
It's clear and surprisingly doesn't taste as great as most of the other flavours. And since I undoubtedly end up licking my lips a good few times when I've got any Balm Dotcom on, I don't enjoy the experience of wearing Coconut as much as I do the smell of it.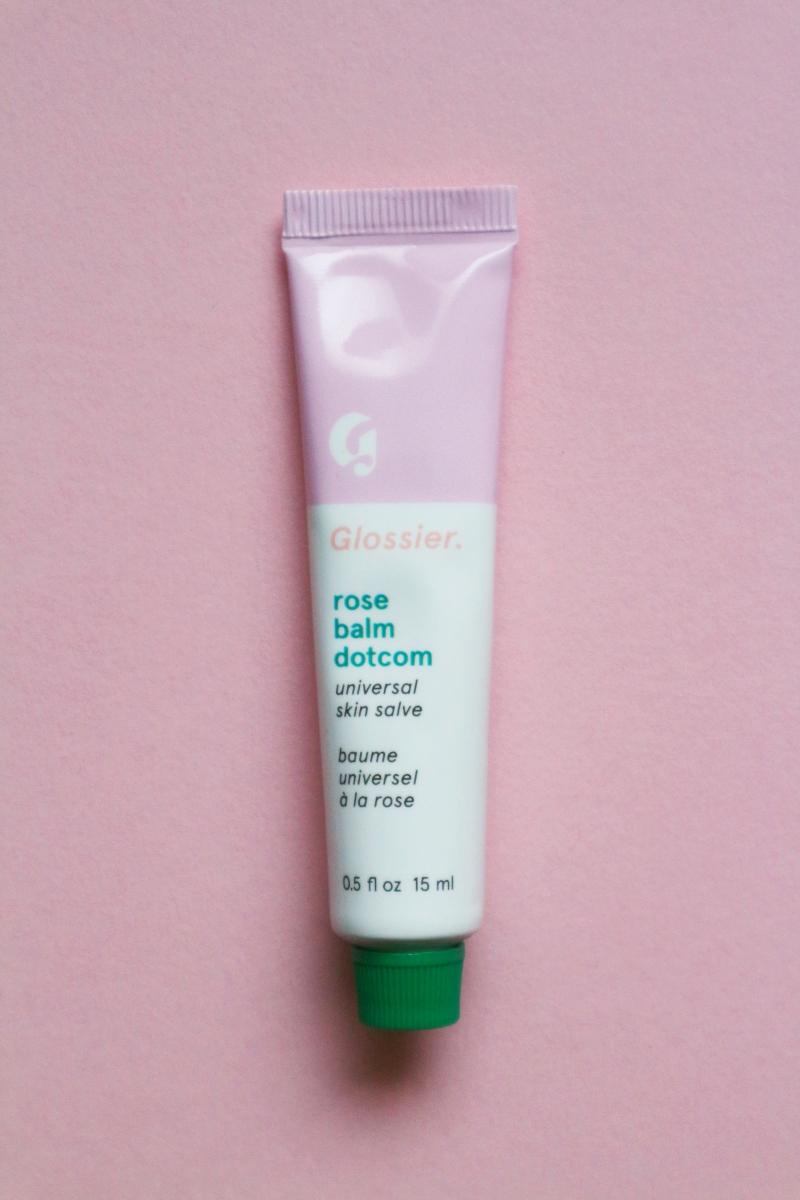 Rose
Try as I might, I just don't think that I'll ever be able to get on board with rose as a fragrance. Particularly when it is as close to my nostrils as it is in Balm Dotcom form. It isn't the worst rose scented beauty product that I have ever smelt. But it is the Balm Dotcom that I reach for least.
I think I've probably used it twice since I bought it. It may be time to pass it on to someone else like my Mum, who doesn't mind a rose scent.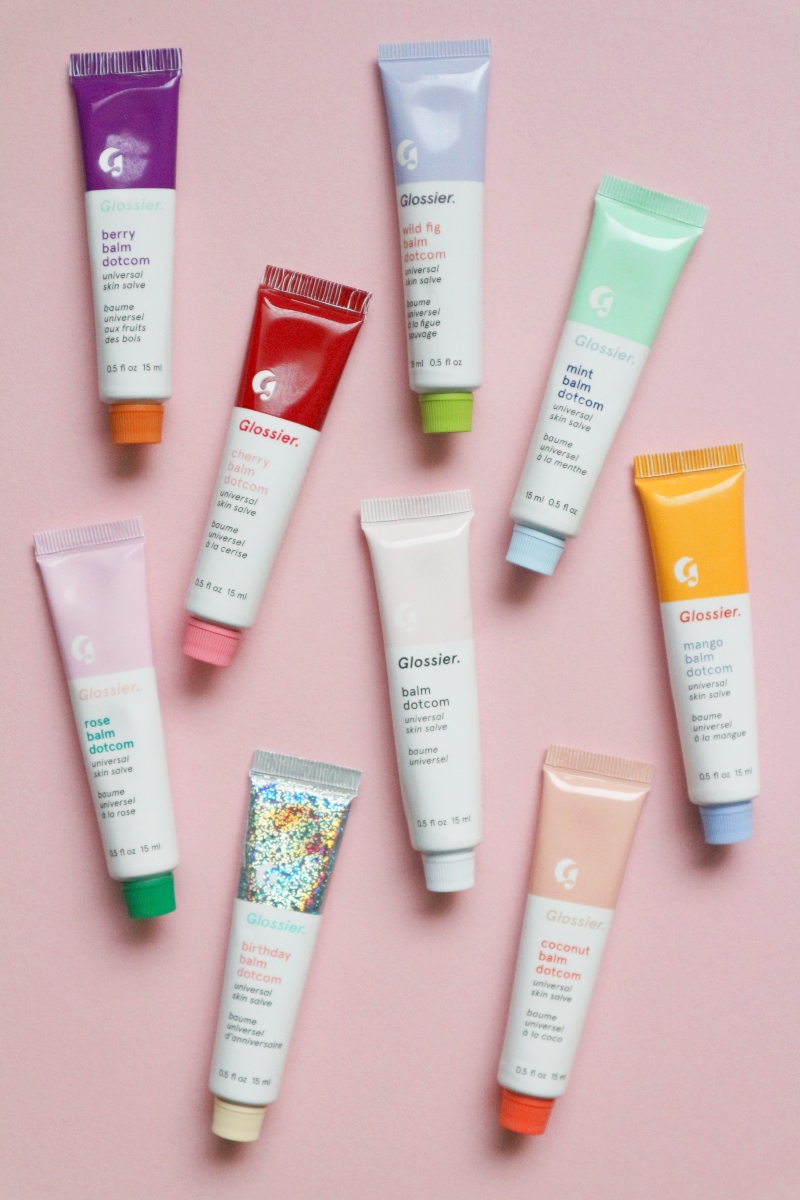 Have you tried any of the Glossier Balm Dotcoms yet? If so, which is your favourite flavour/shade? If not, which one sounds like the one you'd like to try first?
27